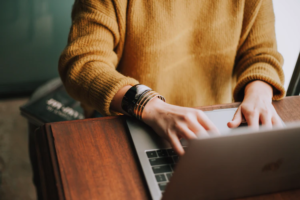 The current emergency situation has destabilized our personal and professional well-being. Uncertainty, stress and difficulty in socializing are the main emotional problems we face. However, these moments of crisis can be an opportunity for growth at all levels. From Music Training Lab we have started a new virtual team building program to build emotionally sustainable companies.
Online team building work on key aspects in favor of group cohesion connecting   members of the team. Our experts are in charge of creating a virtual space to integrate and reinforce personal connections through coaching, NLP and music Dynamics.
Virtual team building sessions
The program consists of four one and a half hour sessions focused on different topics. In each module  participants work on communication, knowledge, connection and creativity with fun and enjoyable activities that lead us to reflection. In this way, we promote cooperation, respect and unity of our team.
Session I: Introduction
Ice-breakers and technical space
Music Dynamics created online for teams
Technical elements in zoom and instruments
Session II: Focus
Presence and attitude
Group – Team – Team High performance
Training curve and 5 team disfunctions
Session III: Emotional intelligence
Empathy and assertiveness
Stress management and Mindfulness
Emotional leadership
Session IV: Creativity
Techniques for generating ideas
Proper lens design
Generative emotional state
Do you want to know more about virtual team building? Get in touch with us and we will solve your doubts.